Twitter: Introduction
June 27, 2015 @ 10:00 am

-

4:30 pm

$219.00
Event Navigation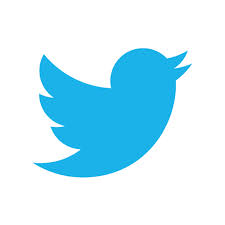 Overdue
Twitter is one of the fastest growing social networking platforms and it's easy to be left behind if you don't know how to use it. Experienced social media trainer Dr Stuart McGill will teach you how to set up your twitter page, write tweets, create conversations, find and maintain followers and use apps to manage tweeting. This course is suitable for recreational or business purposes.
Course Content
During six hours, Dr Stuart McGill will take you from wherever you are now with Twitter, to being a power user.
There's much more to using Twitter effectively and efficiently than meets the eye. For total beginners, the course starts with opening an account of Twitter and setting up your profile with key words so you can be quickly found for the topics that you may want to be associated with.
The course moves onto to how to write the most effective tweets, bearing in mind that content is king, even on Twitter.
Throughout the whole course, Dr McGill uses a very "hands-on" practical training approach. You'll get a few minutes on the latest theory and evidence on each topic, followed by an immediate opportunity for you to put it into practice using our computers or your own laptop. Dr McGill will provide individual help one-on-one throughout the course, so that you get your problems and issues solved on the spot, as well as getting a broad new range of learning and techniques.
Please bear in mind that tablets usually don't have sufficient processing power to work effectively for this training. If you plan to bring your own portable, you can either link to our Wi-Fi, or use your own direct Internet connection. Ideally, it's also best to have your own basic Twitter account open before you come to the course. However, if you don't we'll help you set it up at the beginning of the training. (If you plan to use our computers for the course, and you already have a Twitter account or Profile, please bring the email address and password you use for that account... so you can access it).
Dr McGill will show you how to research and curate information for tweeting, as well as to create your own tweets, so you can build a powerful outgoing stream of tweets. In the process, you'll learn how to use retweets and hashtags to enhance your presence on Twitter.
Apart from writing tweets, following other followers is one of the key ways to build your Twitter following. You'll learn to use several apps to efficiently find and follow an audience that works for you, as well as apps that enable you to build working relationships with Twitter users that enhance Twitter's value to you.
Twitter has a wide range of uses, both personal and business. For example, there are large communities of authors and artists on Twitter who are proactively building their personal brand or selling their output, or both. There's also many consultants who are using it to establish "thought leadership" so as to enhance the amount of work they attract.
Equally, if you are in business to sell goods or services, Dr McGill, as a professional online and offline sales person, will show you how to use Twitter to generate leads, or sell direct, or both. In particular, you'll learn how to be of value to the audiences you build, so that you follow all appropriate etiquette and strategy of the social media age.
Many other people are simply having fun and building a wide range of national or global friends. The "power tweeting" techniques you'll learn in this course will take you into a small class of active and efficient users that will much more quickly establish and grow your Twitter presence... for whatever combination of reasons you want to be more seen, heard, promoted, "bought", or utilised.
A list of the major topics you will cover in the course:
• Why Twitter?
• Things you can use Twitter for
• Setting up your Twitter account, including with key words
• The most effective security on Twitter
• Basic following, blocking and unfollowing
• How to "Direct Message" your followers (privately)
• Doing a "Mention"
• Find people you may know on Twitter, or that you want to know
• Writing or curating new tweets
• Retweets... how to do them, how often to use them, and why they are important
• How many tweets to send, and what is best to maximise your presence
• Hash tags, and how to use them to get more followers or presence
• Put yourself in Twitter Directories and lists, or using them to find people
• Following back, why it's important, and how you can automate it
• Hosting and joining chats
• Building your Twitter via key Apps for finding, following, sending, and relating
• Scheduling tweets to maximise your presence or fun
• How & why to chat on Twitter, without overdoing it
• Become a Value Generator… via being useful!
• Selling or campaigning on Twitter... what to do and not do
• Best practices, strategies, tactics and etiquette on Twitter
• Paid advertising and promotion on Twitter
• Best books and other materials on Twitter