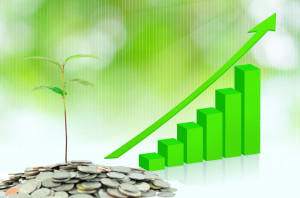 Summary notes from Lean Start-up Meetup on how to get into a Start-Up Accelerator (Melbourne 31 Jan 2012)
The Meet-up started with a presentation from the Angelcube Accelerator. It then went on to a Q and A with entrepreneurs who had been through 5 different Accelerators. The following are my dot point notes from material discussed.
Presentation by Angelcube about their Accelerator program:
13 wk program

150 applications from which they take 10.

Intense mini MBA program, modeled on Steve Blank materials etc

Includes how to iterate through ideas until you get what works

They provide 20k investment to the start-ups in the program. To be used run some tests, or travel to meet investors. (It's not to be used for living expenses, so you need to have this separately covered).

Meet 3 times per week with each team

After 13 wks, pitch for investors.

Get space at Inspire9 for 13 wks

40 mentors available to assist

Pitching events at end of program, including in USA where relevant

In last program, got teams in front of120 investors in USA.

Included connections to "500 Start Ups, an Incubator in San Fran.

3rd intake in about to open. Applications close at start of March.

Early stage start-ups are fine to apply, including people edging to product/market fit.

Have to stress how important testing is.

Can apply with an awesome team and an idea.

Moving quickly to market is the key thing, because success is a lot about being first to market.

There needs to be a complete team, because they need to be able to execute, including selling and developing. All the skills ideally need to be inside the team.

Next month, they are doing a matching event to match up developers with business entrepreneurs (Hustlers). Y Combinator (YC) has tried this. 

Quality of program is based on the experience of the mentors available, such as Lenny Mayo.

Lean start-up process of customer validation is extremely central to whole process used and taught.

Intensity is expected including 9 to 18 hrs per day of work. Program can't be done part time.

Need co-founder and team, but a team member could possibly be overseas... not ideal, but is an option.

Success rate? Some stats from YC as follows: 400 cos through program. There are 300 left, plus 50 have exited, and 50 are "dead".

The further you are up the stages of development, the more chance you are likely to have of being successful with your application to Angelcube.

No board seats are taken on the successful applicants.

Stats are that start-ups normally do 5 yrs for non funded exit, and 7 yrs for exit when funded.

A/cube is in no hurry for teams to exit.
The criteria that Angelcube uses to assess applicants is as follows (in addition to whatever you glean from the above):
Size of idea, in terms of potential scale?

Team to execute?

Selling capacity?

Originality?
 Note that usual size of teams is 2-3. Five in a team is probably too big.
Q & A with Entrepreneurs
There was then a Q and A with entrepreneurs who have been through different Accelerators, as follows:
Lexim. Online education program. Michael Shimmins. Angelcube Accelerator.

A start-up that creates new venues. Melbourne Accelerator for alumni and current students.

Startmate Accelerator successful applicant. (says best thing was mentor network.)

Adioso. YC Accelerator. Travel start up.

(one other whose name I did not catch, sorry)
The above panel made the following points in discussion around questions.
Factors that they think got them in?
See Paul Graham's essays on line (IE founder of YC). Says intelligence and determination, more than the idea itself, because the idea changes. Plus the factors mentioned above, such as the team.
Other general points:
Take whatever you get into. Note YC had 1300 applications!

In your testing, go for finding a small bunch of users that you can make very happy.

Approach is to prove your start-up is scalable, in the sense that you can get the necessary return on your marketing investment.

Financial projections are too early, because they will be wrong.

You want to establish the addressable market.

You are looking for global ideas, because VC want 10x return in ten yrs.

Note that on the face of it, start-ups like Airbnb, had no existing market, but it now lists more than all hotels on the globe.
What is not accepted into Accelerators?
Ideas that you can't build quickly, or that are too capital intensive. Hardware cos, because development cycle is too long. You need to reach scale relatively quickly, and be reproducible. Prefer ideas that have barrier to entry for others.
Further general points:
Going into an Accelerator like YC is a way to triple value and get access to VC... so it attracts some well developed start-ups.

Some successful ideas are niche, but others are very big.

On metrics, see Dave McClure's Pirate Metrics. (Google it).
What they got from their participation in Accelerators?
Whole team being required to work together in a structure for the first time, and the facilities to do so, plus learning to pitch.
What surprised them most?
The access and network that became available to them. Also surprised at how little everybody knew who did successful start-ups in past. In this sense, audacity that you can get away with is amazing, and necessary. Also surprised that if you ask people, they will help.
Biggest mistakes?
Under-capitalisation.

Bad hiring decisions.

You should aim to be disruptive... this may involve getting into a bit of trouble as a consequence, and that is OK. It often flows from the nature of your disruptive start-up. EG Airbnb is disrupting the established accommodation sector, and does not necessarily fit into the existing inn-keeper and sub-letting laws.

They also thought they should also aim to launch even faster, because that's when you start learning (EG a beta product is fine.). To start ups, users are like oxygen. Launch is good for building users.